The sun has shone for two days now, that justifies me dreaming up a spring/summer wardrobe doesn't it? That's a rhetorical question…
This beauty is from Warehouse. It's a bit spendy at €124 but there's 25% off everything at Warehouse at the moment.
Remember last week's post when I was all over jumpsuits? Warehouse clearly heard my pleas for a highstreet version. I know it's black, but it'd look so cool with bright shoes for summer! This is €90 and bloody gorgeous!
This jewelled print dress is from Topshop. I think it'd be a great piece to have in the wardrobe, dressed up with bare legs and a cool necklace or dressed down with a pair of boots and top over. £34.
Also from Topshop, is this lace croptop. It's pretty and the neck detail is lovely. It's £28.
Cool orangey trousers from River Island £30.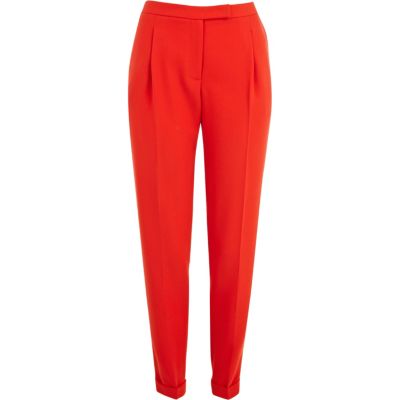 Wouldn't they look brilliant with this vest? Also from River Island, £28.